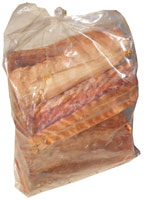 Get the best wood for the job!
Seasoned wood - Our wood has been seasoned so that it is dry enough to light without difficulty but with just enough moisture content so that the wood burns long and hot.
Minimal Smoke - Because of the seasoning of our firewood you will be able to make a clean burning fire with minimal smoke
Harder wood - A harder wood or a wood specifically intended for a fireplace like Bluegum or Red Saligna will burn for a longer time and maintain the heat that you are generating
Logs cut to a manageable size - Our logs are cut to a standard, easy to manage length making your fire making alot easier.
Get your fire wood delivered in Johannesburg
The convenience of having fire-wood delivered far outweighs leaving your home in the cold to go and find firewood to keep your fireplace alive.
Whats more, you will probably have to pay a premium price for one or two bags of firewood, rather than getting a bakkie load of firewood delivered to your door as an when you need it.
Whether you live in the city or whether you call the countryside home there is nothing better than a roaring fire on a cold winters evening, and having your fire wood delivered to your home will help ensure that you aren't left with a cold fireplace just when winter makes it's presence felt.
We deliver fire wood across Johannesburg and if you fall within a 25kilometre radius we will deliver for free.
Why should you have your

fire wood

delivered?
It is a hassle free option, fill in a few lines on your computer and the rest will be done by us.
Save time by having your fire-wood delivered. Always have firewood on hand rather than have to go out into the cold night to buy some.
Save electricity, by having a fire burning you will save electricity by not having all the heaters in the house turned on.
You will have the best quality seasoned wood on hand. Our wood is properly seasoned and has dried to just the right degree to get a long burn and a hot fire.
Delivery is free if you live within a 25kilometre radius of us.
Read about our ordering process
What is the difference between fire wood and braai wood?
Of course all wood burns if you light it, but you may find yourself having difficulty getting some types of wood to burn, others will give off an acrid smoke which is unpleasant and will spoil your braai and any fireside romance you may have been planning.
Fire wood for the fire-place
Red Saligna and Blue-gum are the most popular choice in wood for the fire place because of their density, which when properly seasoned will reward you with a clean burning fire. These are best suited to the fireplace as their effect on your braai may not be to your liking.
Both of these types of wood season well and by the time they get to you they are perfect for building a warming fire in your fireplace.

Braai wood for the braai
Braai wood should impart a pleasant flavour to your meat without being overpowering. Sekelbos is a popular choice when it comes to braai-wood. When Sekelbos is burnt it it will impart a pleasant smoky aroma which will enhance the flavour of your braai meat.
Selecting the right firewood for your needs depends on a few things. You can explore them by clicking here.
Reviews
Date of review
Name
Review
Rating

2017-05-16

John

Thank you for the quick delivery!


2017-05-22

Mary-Anne

Hi Kurt;
Just to say thanks for the prompt service once again. Please pass on my appreciation to Dean. You should know he is very good at customer service and an asset to your business.
Kind Regards
Widdicombe

2017-05-22

Peter Steward

Great service; delivery team was very polite and efficient and good salesmen for my next delivery



or