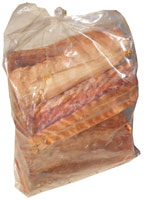 Our Products
Fire wood

for the fireplace
A load of quality, well seasoned fire-wood delivered to your door R850.
A load of fire wood will be 32 bags of well seasoned cut logs.
Braai wood

for your braai
Sekelbos wood is a braai favourite. You can add braai-wood to your order of fire-wood and we will deliver them together. 4 Bags of Sekelbos wood for R100.
Anthracite
Long and hot burning, anthracite is usable in certain types of fireplaces and heaters. Ensure that your stove or heater were manufactured for the burning of anthracite before making your fire with anthracite.
You can order your anthracite at the following prices
15kg - R90.00
30kg - R180.00
45kg - R270.00
Heres an interesting video on building a fire in the fireplace from a lady who learnt from experience.
Kindling
We will even deliver a bag or two of kindling, which will help you get your fire started in no time.The order for kindling is subject to an order of for a load of fire-wood
Bag of kindling - R20.00
To place your order for a load of fire-wood and any of our other products click here or go to our orders page.
Order your fire wood now!
011 482 5135
or